Determining the speed of sound. Measurements in the physical laboratory at University of Silesia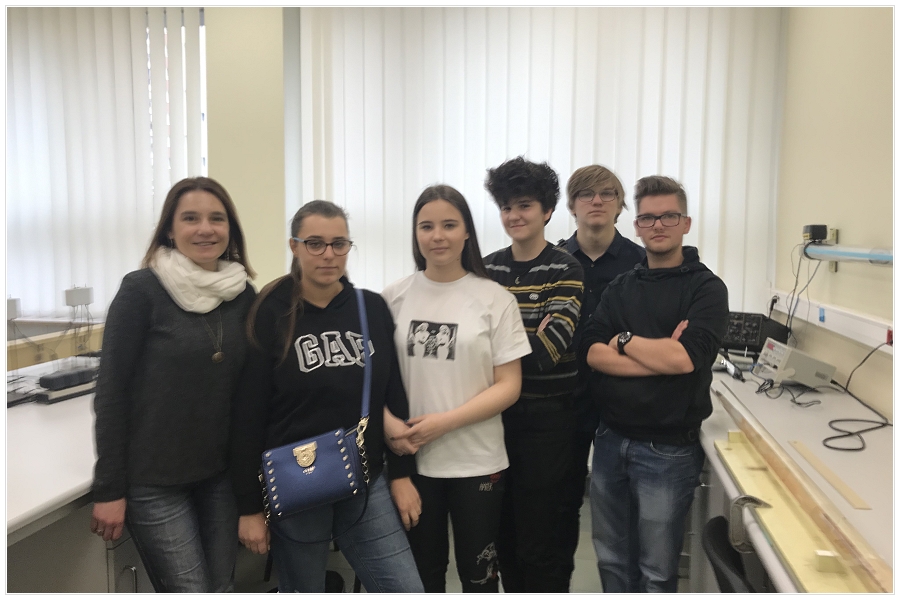 On Friday, April 12, 2019, a group of our high school students along with the supervisor Mrs. Marta Skwarek took part in classes at the First Physics Laboratory at the Faculty of Mathematics, Physics and Chemistry at the University of Silesia in Katowice. Thanks to the kindness of Mr Zenon Kukuła, PhD, Director of the Didactic Physics Department at the University of Silesia, the students conducted a series of measurements that will allow them to determine the speed of sound in the air and check how it changes depending on the temperature.
The sound accompanies us every day, hence the experimental determination of its speed was an interesting educational experience for our students.
BACK