Goodbye, graduates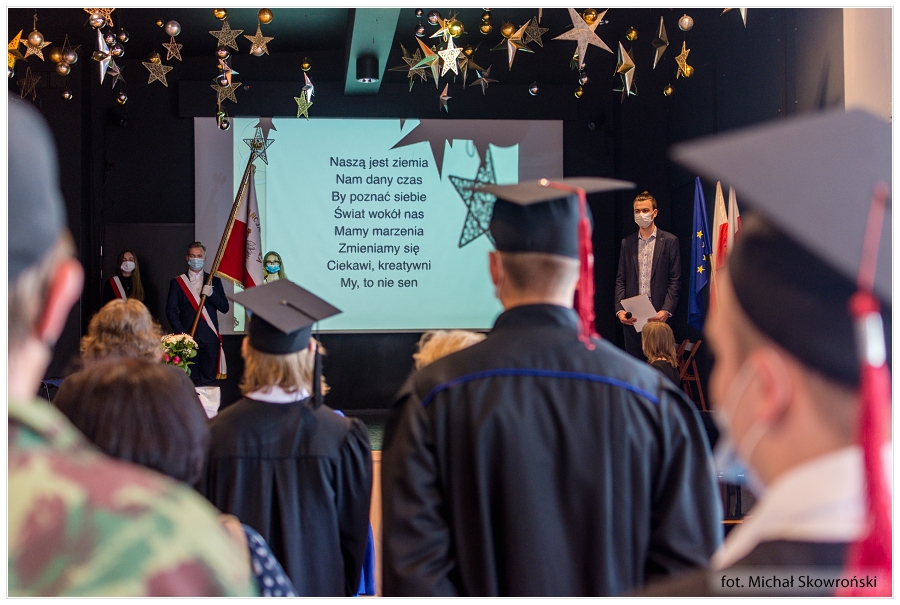 Without this farewell something would be lacking in our Wańkowicz's tradition. This time it felt different, because the situation is radically different from the previous years. The sanitary regime and the lack of normal classes in high school have forced us to participate in a heavily modified formula of the ceremony.
Thus, in the assembly hall, graduates divided according to programs along with their relatives, parents and, sometimes, siblings. First, those who took the Polish high school final exams, followed by graduates of the International Baccalaureate. It was different, but the emotions were the same. The Headmistress, Jolanta Kałuża, saying goodbye to both classes, wished all graduates good decisions and pursuit of passion, and assured that Wańkowicz would always be happy to welcome them in the future. The coordinators of both programs also wished their students wise decisions and good choices. The educators of both classes did not hide their emotions, after all, a few years of joint activities do not go unnoticed.
The presentation of certificates and commemorative publications or photographs prepared by students, as well as thanks to parents for years of fruitful cooperation, completed the official part. Then, a short concert of beautiful songs prepared by the band No Idea composed of our teachers graced these farewell moments. And just a moment of lifting the caps as a symbol of the end of a certain stage in education and...
Happy trails...
BACK