School during the coronavirus - letter from the Headmistress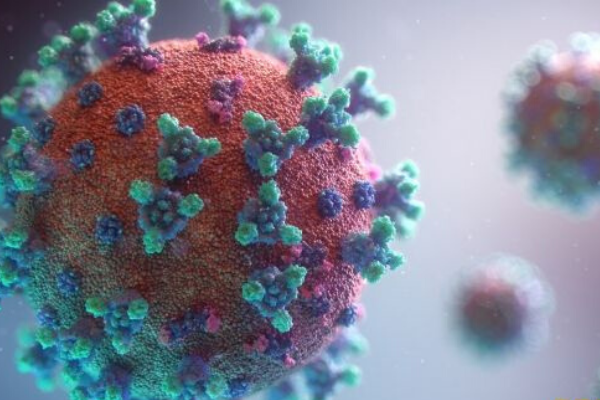 Dear Parents, Dear Teachers, Dear Students of our Schools,
It has been just a week since we all had to move our learning and work from classrooms, workshops, offices, playgrounds and school corridors to our own homes and the vast Internet space. It was and still is a very difficult challenge for all of us, mainly because it came to us so suddenly and unexpectedly, when we are facing - as part of the global community - numerous fears and when we ask ourselves many questions that are so difficult to answer.
From the first hours of suspension of classes within the walls of our School, I, as its Headmistress, all Teachers and all other Employees took steps to ensure the continuity of the teaching process and minimize the negative effects of organizational turmoil that we are all going through. Teachers keep in touch with their students; the teaching process is carried out using the available communication channels and using various tools provided by information technology. Many teachers work hard to prepare materials for students, record videos, create presentations and prepare podcasts. Some Teachers in recent days - with considerable success - have already conducted online lessons in real time with their students. We strive to make this form of lessons a binding standard for the majority of classes where possible. We have made the right decisions and I hope that from the next Monday the participation in "live" lessons in the entire educational process will be significant.
At this point, I would like to cordially ask the parents of our students and the students themselves to approach the issue of conducting classes in virtual space with understanding and empathy. The distance learning formula is used - to a limited extent - by some universities. This is not a practice assigned to the education of children and young people in primary or secondary schools. There are no legal regulations, unified and fully functional technical solutions, and, above all, good practices developed. These, if they exist, refer to private tutoring, individual or small group teaching rather than to the entire school education process. Developing content and material "content" of online lessons, mastering the use of IT solutions for this purpose, avoiding legal errors and simply "switching" to such a different mode of contact with students as the only and exclusive one require enormous effort from the teachers of our School. Therefore, I am asking you, parents and our dear students, for forgiveness for possible imperfections, which will probably appear sometimes in this new and difficult educational reality.
At this point, I would like to thank you with all my heart for the many expressions of appreciation for efficiency and effectiveness with which the School has moved its activities to the Internet space, sent by parents and students to us. Each such word of support and recognition means a lot to us!
Ladies and Gentlemen, Parents, Teachers, Dear Students,
It is always calm after the storm. We will finally enjoy the sunshine! I trust that the uncertain and fearful reality in which we all operate today will not surround us for long. For now, awaiting the legal regulations promised by the Ministry of National Education related to conducting distance learning, we are implementing a new formula of action, using available solutions, our own skills and knowledge and, I assure you all, we do it with great enthusiasm. We try to be creative and brave! I hope that soon the buildings of our School will be full of students' bustle again and we, adults, parents and teachers, will be able to complain again about the eternal crowds in our school parking lot ;-)
Dear Students,
Be careful. Avoid group meetings. Do not stay in crowded places. Remember to protect yourself, your parents and others, especially older people around you. I believe that you will show responsibility and a mature, wise attitude. Please do not neglect learning. Do not treat this time as boring, unplanned holidays. Please, take care of your development, take part in the lessons conducted remotely, do not neglect your own work and tasks sent to you by Teachers. Only by working together systematically will you and teachers succeed! We believe in you!
I wish you all safety, health and stability;
Pupils and Teachers - fire in their hearts, enthusiasm for working together, creativity and a sense of faith in mutual success!
I strongly trust that we will see you soon in Katowice, on Witosa Street!
Best regards,
Jolanta Kałuża
The Headmistress
BACK