International Day of Light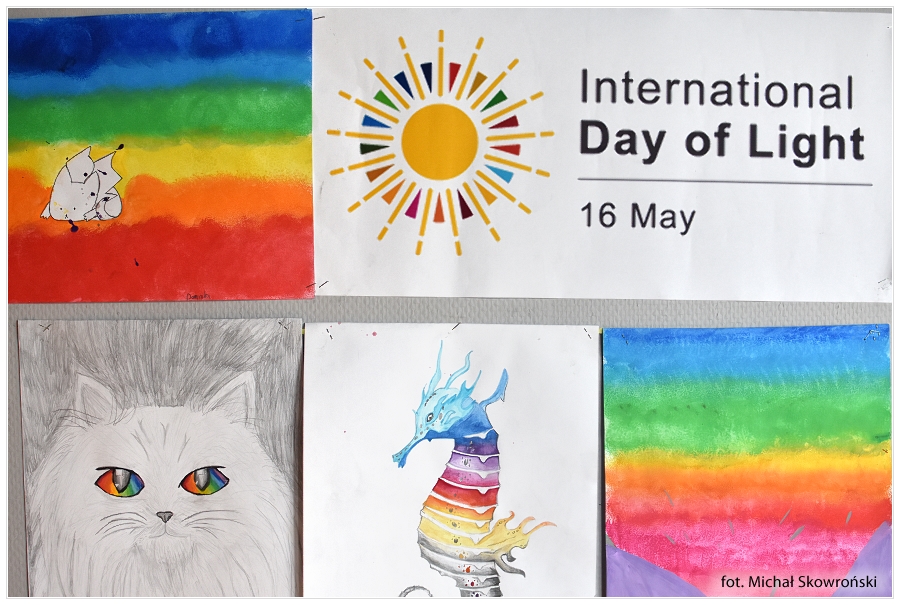 May 16, 2019, was established by UNESCO as the International Day of Light. On this occasion, on the initiative of Ms Marta Skwarek, our Physics teacher, various events took place as part of the celebrations in our school, including: an exhibition of artistic works and experiments with light.
As part of the celebration of the International Day of Light, a newsletter was also published in our school. This newsletter was created thanks to the involvement of many students of M. Wańkowicz Private High School, Private Primary School Amicus and Complex of Silesian International Schools in Katowice. A huge thank you also goes to Ms Marta Zemła, the Arts teacher for her great help in the preparation of the newsletter, Ms Joanna Stebel and Mr Janusz Woźniak for proofreading.
The newspaper also used artistic works of participants of last year's voivodship competition organized by M. Wańkowicz Private High School "Physics seen by the artist's eye ...".
We hope that these activities have brought attention of the children and youth of our school, and not only, to the role of light in human life, in science, culture, education, communication, medicine and energy.
It is worth noting that all these activities have been entered into the official calendar of the events of the International Day of Light. More information at: https://www.lightday.org/
BACK