Scientific Conference of Silesian Medical Board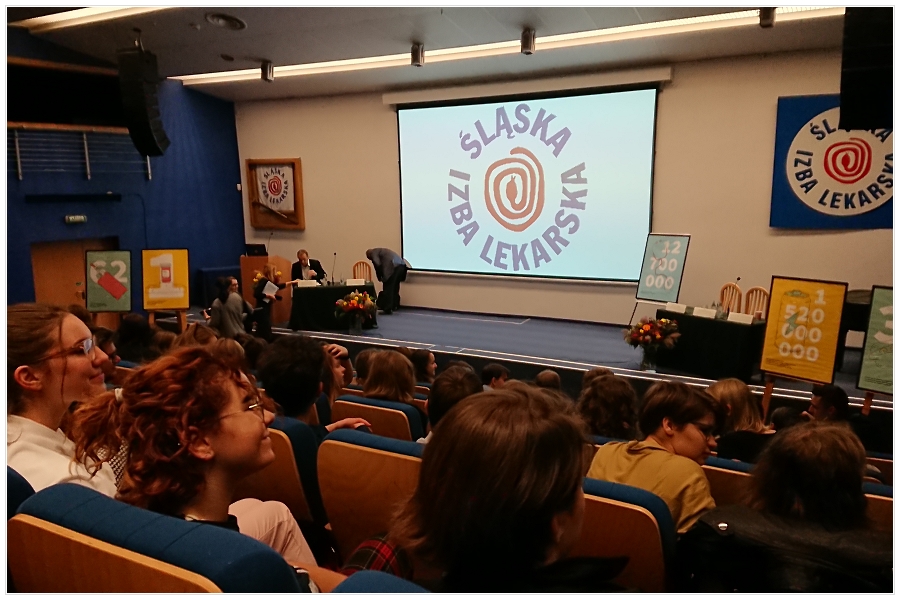 At the beginning of the school year, the Silesian Medical Board launched the educational campaign "Health counts" for young people. Every week (on Thursdays), via a social medium, an animation about a different problem will go online. The first broadcast material is devoted to sedative drugs, the second - to cyber addicts. Other topics that will be covered in the form of multimedia essence of knowledge and warning are: e-cigarettes, psychodrinks and orthorexia.
The title slogan "Health counts" not only highlights the important role health plays in everyone's life, but also the fact that health problems translate into specific numbers, and numbers illustrate the scale of problems and make you reflect. The action had its finale on October 22, 2019 - that day there was a scheduled conference with specialists in the area of problems that threaten modern youth, and many young people are already struggling with them. Our high school students were present at the conference. The invitation of our school is the result of reliable education on health issues conducted for many years and the organization of the National Competition "Implant Yourself Health" for four years, which, according to Silesian Medical Board, significantly contributes to raising the health awareness of young people.
BACK